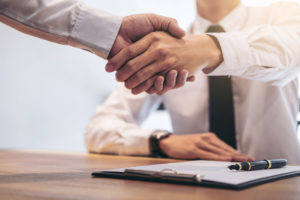 What happens when a client wants to pay an outstanding balance from their future sales or services? Working with that customer had previously been profitable, but they've experienced cash flow issues. For those who wish to continue doing business with a customer who seems to be having difficulties, you need to know how to best position yourself to obtain payment on the aged balance as well as any future sales.
Is there an arrangement that will ensure repayment to you on an outstanding balance and provide future profit from the same customer?
Take for example a client of ours that is a chemical manufacturer. Their customer needs a resin to complete a product made especially for the automotive industry. Their customer has become a slow-paying customer and is way past the agreed-upon terms. They are, however, making weekly installment payments. Without the client's product, the customer will not be able to fulfill future orders already secured by the automotive company. Having explained that to the resin manufacturer, with our assistance they arrived at the following arrangement: Continue reading "Should I Accept a Promise of Payment On an Outstanding Balance From Client's Future Sales?" →
Read more...